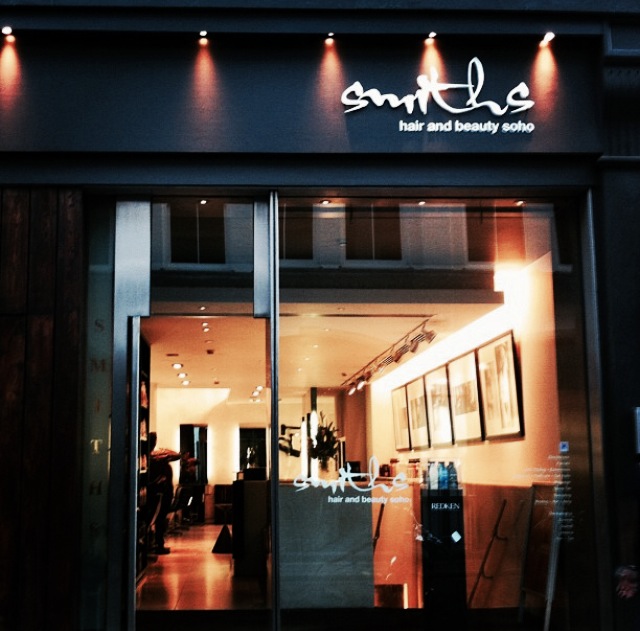 Smiths Guidelines
We want Smiths to be somewhere you can feel safe and be relaxed, so things will be slightly different upon your arrival. We have been working hard to make our new normal an enjoyable and safe environment for everyone.
Please arrive to your appointment alone and on time. You will be greeted by your stylist at the door.
We will take your temperature using a contact free device.
Hand Sanitiser will be available on arrival and at touch points around the salon.
Our waiting area and cloakroom will not be available. You will be required to keep your belongings with you in an allocated space.
We kindly ask that you wear a mask, if you do not have a mask we will provide one for you. All of our team will be wearing government guideline PPE including visors and gloves. A small PPE surcharge of £3 will be added to each visit.
We have Implemented social distancing at all stations will ensure that we comply with government guidelines.
Unfortunately our usual refreshments can not be offered, please feel free to bring your own. Water will be available upon request.
Magazines and all other reading materials will no longer be available.
We will be taking extra time inbetween each appointment to clean, disinfect and sanitise each section and all equipment.
Gowns and towels used during your visit will be single use or disposable.
Please note that if you are having a colour service there might be a price rise to cover the extra cost should more product than normal be required.
If you feel unwell or have any symptoms prior to your visit please cancel your appointment as soon as possible and stay at home. We will then reschedule an appointment after your 14 day isolation period is over.
We would like to thank you all for your understanding and support during this time.
We look forward to welcoming you back to Smiths and making your visit as special as it should be.