LUPITA NYONG'O ON HER BEAUTY LOOKS "WE ALWAYS GET INSPIRED BY THE DRESS"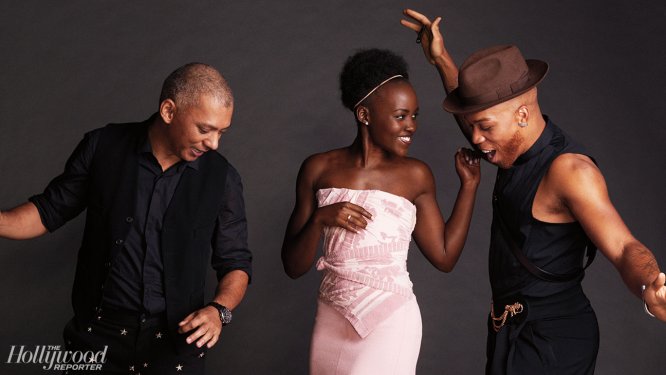 According to nearly every red-carpet best-dressed list, Lupita Nyong'o can do no wrong. And thanks to her beauty team, made up of hairstylist Vernon Francois and makeup artist Nick Barose, the Oscar-winning actress has also claimed the penultimate spot on THR's list of Hollywood's 25 Best Beauty Moments of 2015.
But despite her confident appearance, Nyong'o and her team face nerves just like the rest of them.
"I get nervous for you every time," said Francois of watching the actress hit the red carpet. "I'm like shaking and nervous and sweating out."
The nerves, it appears, have a ripple effect through the tight-knit team. "We have a good connection between all of us, so when one person feels nervous we feel it through all of us," Francois added.
Here's a little peak at what our superstar Vernon gets up to when his not in Soho with his Smiths family